The Hidden Abuse
Naive adoration; a lifetime of pain
Being an altar boy in a working-class Irish-Catholic neighborhood meant respect. For many, though, it also meant they were a target.

By Beth Miller
The [Wilmington DE] News Journal
November 21, 2005

http://www.delawareonline.com/apps/pbcs.dll/article?AID=
/20051121/NEWS/511210353/0/NEWS01&theme=PRIESTABUSE

[See links to other articles, documents, and transcripts of interviews in this series.]

Father Edward B. Carley walked into the fourth-grade classroom at St. Ann's Catholic School in Wilmington and 10-year-old Johnny Dougherty felt a surge of hope.

The nuns had prepared the class for the visit from two new priests at the parish -- Carley and the Rev. Paul Fallers. And John thought it a most welcome change to have a man at the front of the classroom.

"It was like Jesus was coming through the door," he said.

It was 1954 and this was a recruiting trip. The parish would need new altar boys to replenish the pool of 20 or 30 who routinely served during Mass, funerals and other events.

Soon, the new priests' visits went beyond classrooms to parish homes. Carley came to the Dougherty family's house on Grant Avenue -- as he would many times. Dougherty's parents always made a fuss over the priest.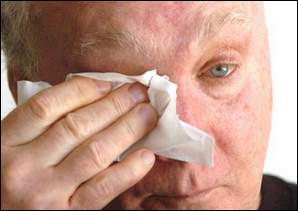 John Dougherty still recoils when he tells what happened to him during more than a decade of abuse at the hands of Father Edward B. Carley. The News Journal/Ginger Wall.
Carley spoke to John when they met in church. Sometimes he asked the boy to do a small job for him in the rectory nearby. And the priest listened to John with undivided attention, looking straight into the boy's eyes.
"No adult male had ever talked to me like that, including my own father," John said.
John already knew he wanted to be an altar boy. His little brother, Jimmy, would follow in his footsteps the next year.
It was an attractive role, especially in this close-knit Catholic community, where priests were revered and many mothers hoped for the blessing of having a son in the priesthood.
Plus, altar boys often got out of school to serve during funerals and other special functions. They had immediate respect and enormous stature for their young years.
"Altar boys got special treatment," John said. "You were like a hero. All the old ladies and neighbors used to rave about me and my brother. I was a saint." [See a partial transcript of the Dougherty interview, with a link to a streaming video.]
But during the training, while John was learning Latin and taking on the jobs of an altar boy, something happened in Carley's rectory bedroom when no one else was around.
Decades later, John's most vivid memory of the incident was one item on Carley's bureau -- a large jar of petroleum jelly.
Carley dipped into it just before he raped the boy.
History of concealed sexual abuse
This is the story of a hard-working, predominantly Irish-Catholic neighborhood in Wilmington that loved its church, its kids, its community -- and how one priest seduced their boys and stole their innocence before he was moved along to other hunting grounds.
Dougherty, now a 61-year-old musician living with his wife, Jean, in Las Vegas, still recoils when he tells what happened to him during more than a decade of abuse that stretched from Wilmington to Maryland, New York, Florida, Vermont, Canada and Mexico.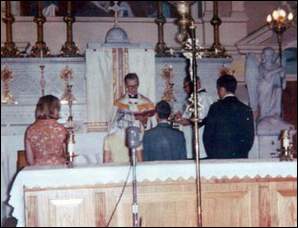 The Rev. Edward B. Carley (center) officiates the wedding of Jean Bookout and John Dougherty on July 15, 1967. Carley sexually abused Dougherty for more than a decade. He also paid for the couple's honeymoon.
Half a century after Dougherty's abuse began, most of the history of child sexual abuse by priests and its impact on children in Wilmington remains concealed, as it is in many other jurisdictions.
A Philadelphia grand jury last month released its report, with hundreds of pages detailing abuse and secrecy in that city's archdiocese. Secret documents related to clergy sexual abuse were released in Los Angeles last month. Several other dioceses have been forced to open their files or have chosen to divulge the scope of the problem in their areas since the scandal captured national attention in Boston in 2002.
But Wilmington's history, so far, depends mostly on a few court documents and accounts from victims like Dougherty and others who have told their stories to The News Journal.
Bishop Michael A. Saltarelli has refused to reveal the names of 23 of the 30 priests against whom the Wilmington diocese has acknowledged credible allegations of child sexual abuse. Carley is among the few the diocese has acknowledged in the past three years, though officials say 10 are dead and no others remain in active ministry.
Saltarelli has expressed sorrow over sexual abuses in the church and has installed new policies regarding how such allegations are handled now. New regulations to protect children and youth also have been in place since 2003.
Delaware Attorney General M. Jane Brady has said her office will not pursue the diocese's past practices because the statute of limitations prevents prosecution.
And many victims remain unable -- or unwilling -- to publicly tell what happened to them.
Others, though, like Doug McClure, a 59-year-old veteran of the Vietnam War, are coming forward. McClure had told no one -- not even his wife -- what Carley did to him during his boyhood in the Forty Acres neighborhood of Wilmington. That changed earlier this year, when The News Journal published an article about Dougherty's $65,000 settlement with the diocese.
"I saw the story, started to cry, threw the paper down and said, 'They finally got the son of a bitch,' " he said.
A month or so later, 75-year-old James Curry of Danville, Pa., called The News Journal to tell the story of his son's abuse at the hands of Carley during the 1980s, when Carley was pastor of St. Dennis parish in Galena, Md. He was frustrated by the silence of diocesan officials in the 11 years since he confronted them about it.
Dougherty, McClure, Curry and others have pulled back at least part of the curtain of silence. But many Catholics -- like Jack Collins of Brandywine Hundred, who grew up in St. Ann's parish during the Carley years -- couldn't believe what they were hearing.
Collins said he, too, spent time with Carley, who gave him gifts and took him on many of the trips other young boys from the parish went on -- without ever experiencing the kinds of things Dougherty and McClure say happened to them.
Shortly after Dougherty's story appeared, though, Collins heard a similar horror story from one of his buddies.
"After thinking about it, I've just about concluded I'm out on a limb by myself," Collins said. "There are two sides of every person, and Father Carley certainly is an example of that."
Others reflected on their encounters with Carley.
"When this all broke, it came as a surprise to me," said Edward G. Punte Jr., who was a Boy Scout leader for 35 years with Troop 10, based at St. Ann's. "When you think back now, you wonder. You really don't know. I had no idea whatsoever. ... But if somebody else had seen things, it's a shame somebody didn't do more about it."
"Oh, my God, I couldn't believe it," said Pat Gallaway, of Newark, who went to St. Ann's School in the 1950s. "My older sister knew the Dougherty boys on a personal level and I knew of them. They were very popular, good looking, cool guys. ... But I never heard one word like that spoken about Father Carley."
McClure -- whose last name was Griest until he and other family members reclaimed their grandfather's Irish name a few years ago -- believes just about all of his friends knew what was happening, but didn't know how to talk about it. No one would have believed them if they did talk about it, he said.
Acknowledging and addressing the horrors of child sexual abuse was all but unheard of in the 1950s. Carley was preying upon children in the Diocese of Wilmington at the same time "Leave It to Beaver" was enchanting TV audiences with fun-filled stories from a small-town American neighborhood.
"That was an era where you never questioned," Collins said. "The church was always right."
Even 40 years after Carley first assaulted Dougherty, Curry had trouble grasping the content of the letter he got from his son in 1994. In the letter, his son said he had been molested by Carley -- starting when he was 12 years old and continuing for 10 years.
"It was a big shock," said Curry during an interview at his Danville home. "I never figured on sex with a priest. It never entered my mind ... and it's got to get out. We're not going to our deathbeds with this."
'You had no reason not to like him'
Carley was handsome and wealthy, with a New York accent and a knack for knowing what kids liked to do.
His father was a successful New York developer, and his family had a home on Long Island. Carley had a boat docked on the Sassafras River in Georgetown, Md., a car he'd let older kids drive, and just about every piece of sports gear a young kid could want.
"He was the man for all seasons," McClure said. "He owned all the baseball gloves and the bats and balls. He had the ice skates, the sticks and the pads. He had the bathing suits. Whatever we needed to do to have fun, he would have. And our families could never get it for us."
Parts of the St. Ann's parish were comfortable. But many residents of the Forty Acres were working-class who labored at nearby Bancroft Mills, or served as firefighters or policemen, for the city or for bus companies and small businesses. Money was tight.
Carley started at St. Ann's in 1954, a year after Collins finished eighth grade and started attending St. Charles Seminary in Catonsville, Md. Collins, who was never abused by Carley, said his contact with the priest was mostly during summer breaks from the seminary. He remembers Carley as someone who provided opportunities his family couldn't have provided.
The priest often took kids camping, saying Mass every morning in the woods. Collins remembered going on trips to Cambridge, Md., with Carley and about seven other boys, to a campsite on the Choptank River.
"We'd pull into this farm and we'd be treated like family," he said. "They'd hug us and they always had more food. My mother said, 'Jack, the next time you go with Father Carley to Cambridge, let me know. I'm baking a pie.' "
Punte, the Boy Scout leader, said he had been on some day trips with Carley, but Carley only camped overnight once with his troop. He knew Carley often took kids camping on his own.
"You had no reason not to like him, really," Punte said. "He was a wealthy man and he was spending money on the kids."
Collins said he never took a trip alone with Carley. There were always other boys along -- whether they went to the New York Athletic Club, to Carley's parents' home on Long Island or to the boat in Maryland. Sometimes Carley would give a kid the keys to his car and send the boys off on their own.
Carley also helped Collins after he changed his mind about the priesthood. After four years at St. Charles, he decided to go into the Coast Guard instead.
"Father Carley sat me down and talked me out of that," Collins said. "With the education I had gotten at St. Charles -- four years of German, four years of Latin, three years of Greek -- he wanted me to go to college. So he called St. Joseph's [University] and I was enrolled midyear. He paid for my first semester and bought me a suit."
Dougherty, too, received many gifts from Carley -- a Magnavox record player, black motorcycle boots, horseback riding lessons, weeks at the Stowaway Hotel in Ocean City, Md., scuba lessons from an expert who had worked on Disney's "20,000 Leagues Under the Sea," a long trip to Acapulco.
But Dougherty says sexual abuse was always part of the package.
'It was weird and it hurt. But he was God'
It took years of counseling and a process sometimes used with trauma victims called EMDR -- Eye Movement Desensitization and Reprocessing -- for John Dougherty to remember the day Carley first raped him.
It took no effort at all for him to recall innumerable other sexual assaults by the priest. He couldn't forget them.
The first of those happened on the elevator of the Mullins store on Market Street, with other boys present. Carley had taken them shopping for Boy Scout and camping equipment.
"We got in the elevator to go to the fourth floor, I think," Dougherty said. "He reached over, grabbed me through my pants and pinched me. It hurt like hell. It was weird and it hurt. But he was God."
After that, Dougherty said, Carley's attentions became routine.
"It was a daily thing, the abuse," Dougherty said. "It's not like it was just on June 12, 1957. It was each and every day."
Dougherty said he loved the priest, the adventures he produced, the special treatment. He didn't understand the sexual nature of the relationship, except that it was uncomfortable and hard to reconcile with the teachings he was hearing in church and school.
"It was an inconvenience, but it had nothing to do with sex or harm," he said. "It was like being with somebody that had bad breath. It was just part of the relationship."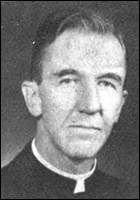 John Dougherty remembers boys arguing on trips with Father Carley (pictured) because "Somebody had to sit with him."
He remembers lots of arguments between boys who were going on trips with Carley because they didn't want to sit next to the priest in the car.
"Somebody had to sit next to him," Dougherty said.
Dougherty said Carley often let him steer the car and put his foot on the gas pedal. That, Dougherty said, gave the priest maximum access. While he read his "office," the daily readings priests observe, he slipped one hand into Dougherty's pants and fondled the boy.
On one trip, Dougherty said, Carley was explaining the mystery of the Eucharist while molesting him.
Carley sexually assaulted him and other boys during the camping trips, Dougherty said. Often he would "tussle" with them, he said, grinding his body into whatever boy he was wrestling with. It was a different kind of wrestling than the boys had experienced before, he said.
"But he was funny and gregarious," Dougherty said. "He was fun to be around because he was interested in us. We had his exclusive attention. He looked at you dead in the eye. Even though he got our names screwed up, you knew he was talking to you. And he talked to you as an equal -- as a man. Nobody else did that."
Dougherty covered a lot of ground with Carley -- skiing in the Poconos, visiting the von Trapp Family Lodge in Vermont, spending a week in Montreal, and an extended trip to Mexico, where Dougherty was molested even when he was sick in bed. He took his first plane trip when he was 15, when Carley took some boys to Key West, Fla.
Dougherty remembers a sudden surge of fear when he had to have a physical examination before starting school at Salesianum, where he would eventually be president of the class of 1962.
"I had a cousin who was a doctor in Claymont," he said. "I had to go there to go to Salesianum. But I'm half out of my mind. What is this guy going to find out about me when I pull my pants down? I was panic-stricken. I don't know how I lived through it. I just remember thinking, 'He's going to know ...' I spent most of my life thinking I did something bad. Why didn't I stop it?"
Dougherty said someone tried to stop it in 1957. A father in the parish learned his boys had been molested and told a parish leader what Carley was doing. That man, Dougherty said, went to church officials with the complaint but was told later that there was no truth in it. The man Dougherty named would not comment for this story.
A couple of years later, Dougherty tried to tell his mother.
He was 15 or 16 and had just come home from Sallies. He was halfway up the stairs to change his clothes when his mother spoke to him from the living room.
"Father Carley called," she said. "He wants to take you up to New York for a couple days."
"I don't want to go," Dougherty told her.
"You have to go," she said. "He does everything for you."
"But he's queer -- you don't understand," he pleaded.
The conversation was over.
Dougherty went with the priest.
It 'was cool to call a priest your buddy'
Doug McClure was two years younger than Dougherty, and the second of nine kids. He started the training to be an altar boy in the mid-1950s, then changed his mind about it.
But even though he didn't want to commit to that duty, being Catholic was a wonderful identity to have then, he said. All his friends -- almost everybody in the neighborhood -- were Catholic. The church was central to their social life and to their education.
McClure said Monsignor John Bolen often would walk through the neighborhood, enter whatever house he was near when he got hungry, and eat with that family.
"It was a privilege," McClure said. "That meant everything was cool with God. You were with God's representative. I remember how much I loved being a Catholic, hoping this would last the rest of my life. I meant to live my life as a Christian, not as anything other than that."
He remembers, too, the thrill of being noticed by Father Carley.
"He was very interesting and from the type of money he had and talked about, we knew he was way, way, way out of our league," McClure said. "He took us to his sailboat and we got on it -- that was my first time on any boat and I liked it. That thing was really something."
Soon, he was enjoying Carley's friendship.
"He always smiled -- that was the first thing you saw," McClure said. "Then he would befriend you. That was cool to call a priest your buddy."
He remembers when Carley got uncomfortably close, though. He had taken some boys to an indoor swimming pool, as he often did.
"Everybody was naked, including the other people in the pool," McClure said. "And he'd come up behind you, but you didn't notice anything at first. You had nothing to compare it to, what he was doing to you. You were a kid. Then you'd feel the contact from the rear, not that he penetrated, but he'd also be tickling you around front."
To look around the pool, though, no one could tell what Carley was doing, McClure said. It all happened under the water.
"But when he got behind somebody in the pool I knew exactly what he was doing," McClure said.
The talk only hinted at what McClure said many knew -- or had experienced themselves.
"You could see changes in people, but you couldn't say nothing," he said. "We were uneducated. ... The rumors were rampant. It started out just that Father Carley was queer. Don't be alone with him.' "
When McClure was alone, though, he was in torment.
"When it hit you later, he could make it like it was your fault and he knew perfectly well that we could not say anything," he said. "I would cry my ass off. I'd have to be the devil's young son to make a priest fall."
And who was he, anyway?
"We were about to go through puberty, and our sexuality started to come in," McClure said. "That's when we had doubts. Am I gay? ... We knew what the church said about that, but here's a priest and it's OK with him. He's the one doing this. What can we do?"

McClure's parents would not allow him to go on overnight trips with Carley.
"I didn't ask why," he said. "It was a one-word life. You heard no, yes or maybe."
He knows one thing. It wasn't because he told them what had happened to him.
"You couldn't tell your family," he said. "Nobody was going to believe you."
Living in the wake of sexual abuse
Almost 40 years later, such news was still stunning -- but more believable. James Curry believed the 1994 letter from his son. [See a partial transcript of the Curry interview, with a link to a streaming video.]
By then, Carley had left St. Ann's and passed through four other parishes -- assistant pastorates at St. Paul's and the Cathedral of St. Peter in Wilmington, and pastorates at the Church of the Good Shepherd in Perryville, Md., and Our Mother of Sorrows in Centreville, Md.
In 1983, Carley was appointed pastor of St. Dennis Church in Galena, Md. The historic St. Dennis Church was near the home of James and Myrtle Curry, who had two adopted children, including a son in eighth grade.
James and Myrtle Curry's son and daughter outside St. Dennis Church in Galena, Md.
By the end of eighth grade, Curry said, his son was out of control -- having lost all respect for authority, including schoolteachers and police.
He remembered his boy attending religion classes at the church, staying late sometimes. He always thought his son was with other kids. Myrtle remembered Carley calling the house a few times, to thank their son for returning his dog that had strayed off and a few other seemingly harmless things.
But Curry was puzzled by Carley's role in his son's life, a role that continued even after the family had moved out of the parish to Elkton, Md., in late 1985 or early 1986. His son had been in trouble often and needed psychological help. By 1987, he was spending time in youth detention centers and drug treatment centers. In 1988, he attended drunken driving programs. In 1990 and 1991 he was in and out of adult detention centers.
He moved to Florida and in 1993, the year Carley retired from ministry, Ammediate Bail Bonds in Fort Lauderdale, Fla., mailed records to Curry, showing the priest paid $2,500 as collateral for his son's bond. Curry got copies of his son's bank records and found thousands of dollars of deposits wired to the account each month. The bail bondsman's office asked Curry if there was a priest in his family because a priest often called to find out about his son's incarceration status.
In May 1994, Curry left a phone message at the Ocean City, Md., number he had for Carley, asking about his "mystifying type of involvement" in his son's life. He got no answer.
And though he had questions, he had no hint that his son had become another victim of Carley's. Until he got his son's letter from prison in December 1994.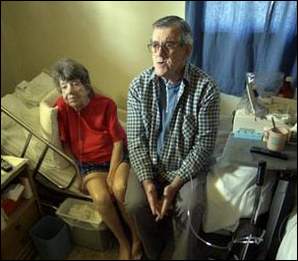 James Curry had trouble grasping the content of a letter he got from his son in 1994. In it, his son said he had been molested by Father Edward B. Carley, starting when he was 12 years old and continuing for 10 years. The News Journal / Bob Herbert.
Curry couldn't bear it.
"I knew I'd be doing something bad," he said. "I got in the car and took off with a small .22 pistol."
He drove to Ocean City, and parked his car. He walked down the street, with the gun in his hand.
"I don't know how I got there. I was out of it," he said.
He went to two churches.
"I was just hoping Carley opens that door," he said. "That would have been it."
But Carley wasn't at either place. Curry drove home.
"I spent a couple more days at home," he said, "but I finally got that [bitter] pill down me."
After that, Curry tried more rational approaches.
He called church officials and met with Monsignor Clement Lemon twice -- in March 1995 and again in May 1995. He took his son with him to the May meeting, which he said was at St. Dennis Church in Galena.
"[My son] and I walked into a big room and everything was pitch dark," Curry recalled. "I didn't know if Lemon was there or not. [My son] said, 'Let's turn some lights on,' and then a voice from the far side of the room says, 'Come back here. We can talk back here.' "
Curry declined.
"What I've got to say has to be said in daylight," he said.
Curry says that after their conversation, Lemon told him he would see what Carley had to say about the matter.
"That was the end of it. The next I heard, Carley was at his sister's house in Puerto Rico," Curry said. "I never heard from Carley or Lemon again."
Curry filed suit against Carley and the diocese in December 1997, but the case eventually was dismissed because of the statute of limitations.
An acknowledgement of the abuse
Carley died in Connecticut in January 1998. He was 80 years old and had been a priest for 49 years. Bishop Saltarelli celebrated the burial Mass at Mother of Sorrows Church in Centreville, Md., and Carley was buried at St. Peter's Cemetery in Queenstown, Md.
Earlier this year, Wilmington diocese officials acknowledged a $65,000 payment to John Dougherty, compensating him for the counseling and medication he has required since his encounters with Carley.
When Felix Cartagena, 57, of Newark, read about the settlement he suddenly remembered the stairwell interviews about Carley conducted at St. Ann's School.
It was 1962, a sunny but chilly day, and Cartagena was an eighth-grader.
All of the boys who were old enough to be altar boys were called out of their classes -- one by one -- to speak to a priest in the stairwells. There was one priest sitting in each stairwell.
When Cartagena's name was called, he left his classroom on the third floor and went to the stairwell. Two chairs were there, and a priest was sitting in one of them.
Cartagena sat in the empty chair, facing the priest. The priest was earnest, but put the boy at ease. Just a few questions.
Did he know Father Carley?
Yes, Cartagena said, he knew him from seeing him at church.
Did he ever see Father Carley outside of church?
No, Cartagena said.
OK. One more thing then -- about this little conversation.
"Don't ever tell anybody about this."
Carley's run at St. Ann's ended soon after that.
On June 9, 1962, he was transferred across town to St. Paul's.
Contact Beth Miller at 324-2784 or bmiller@delawareonline.com